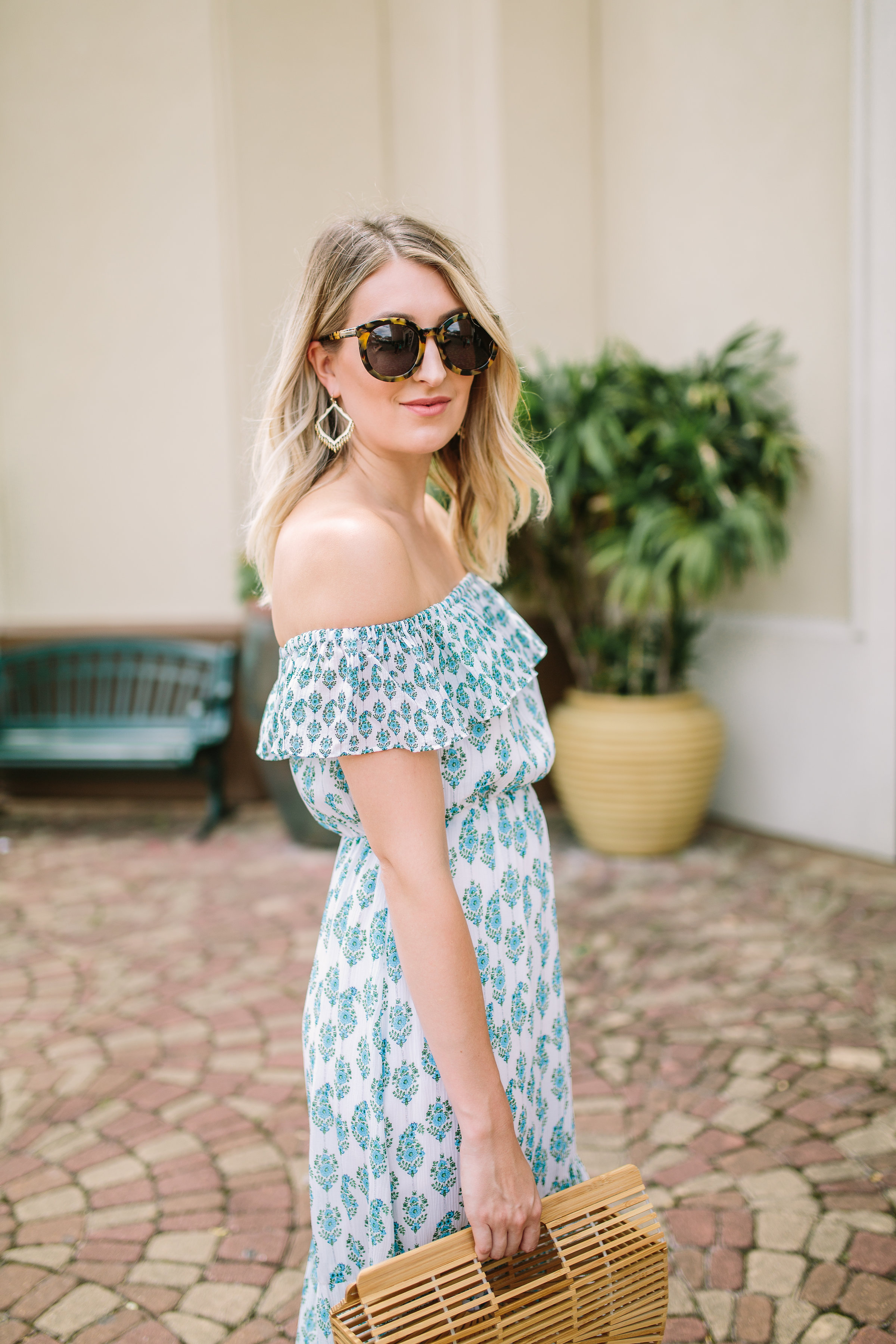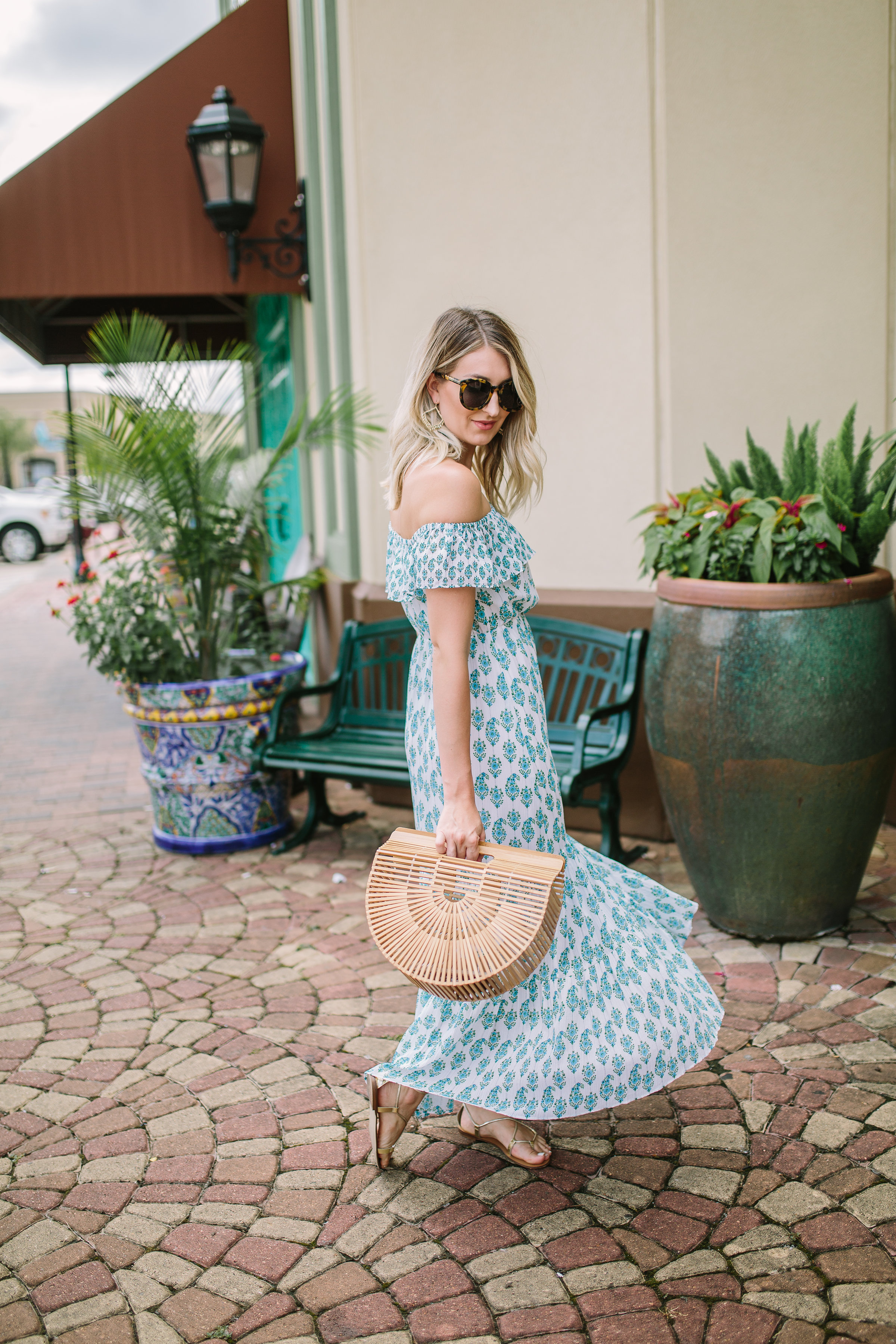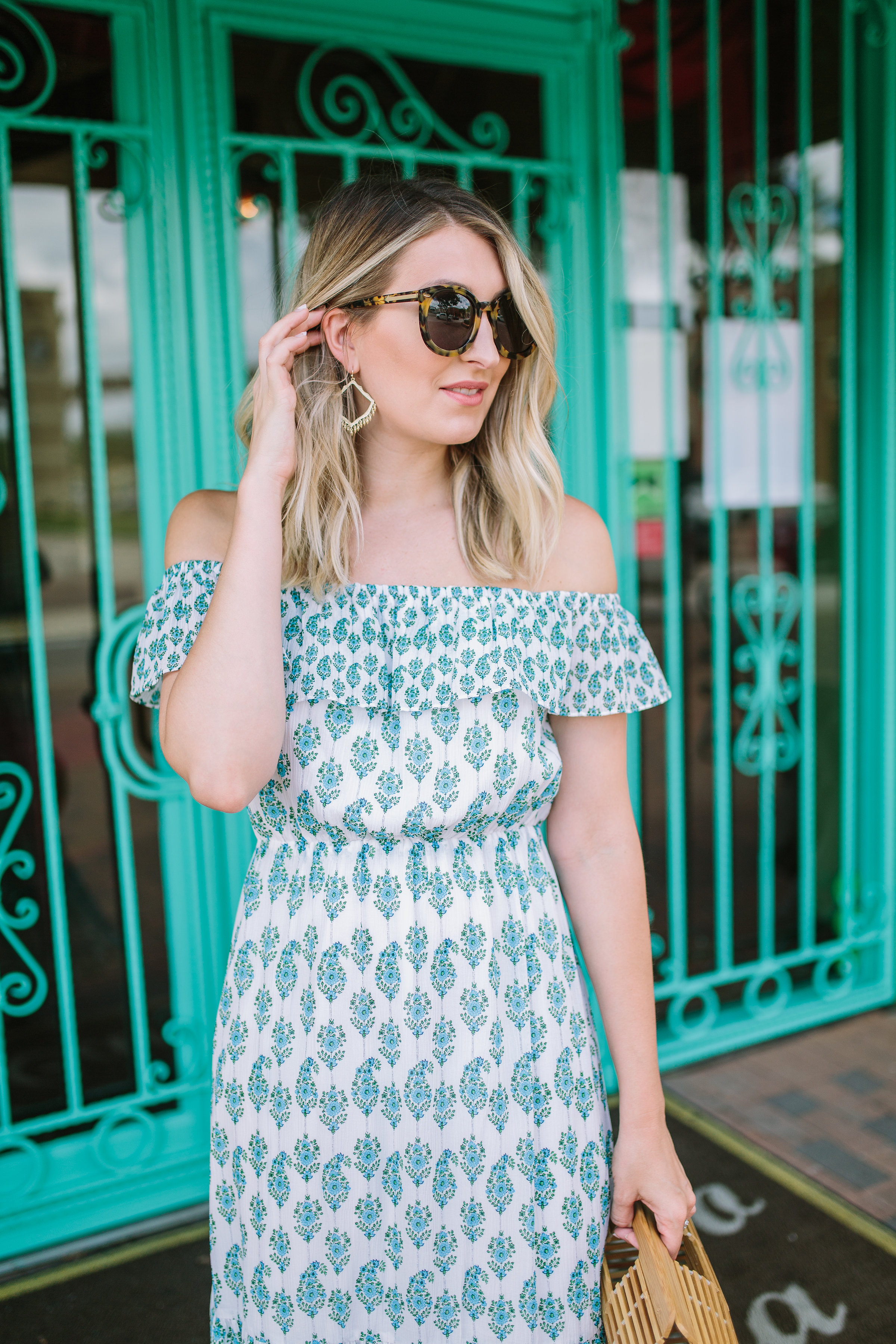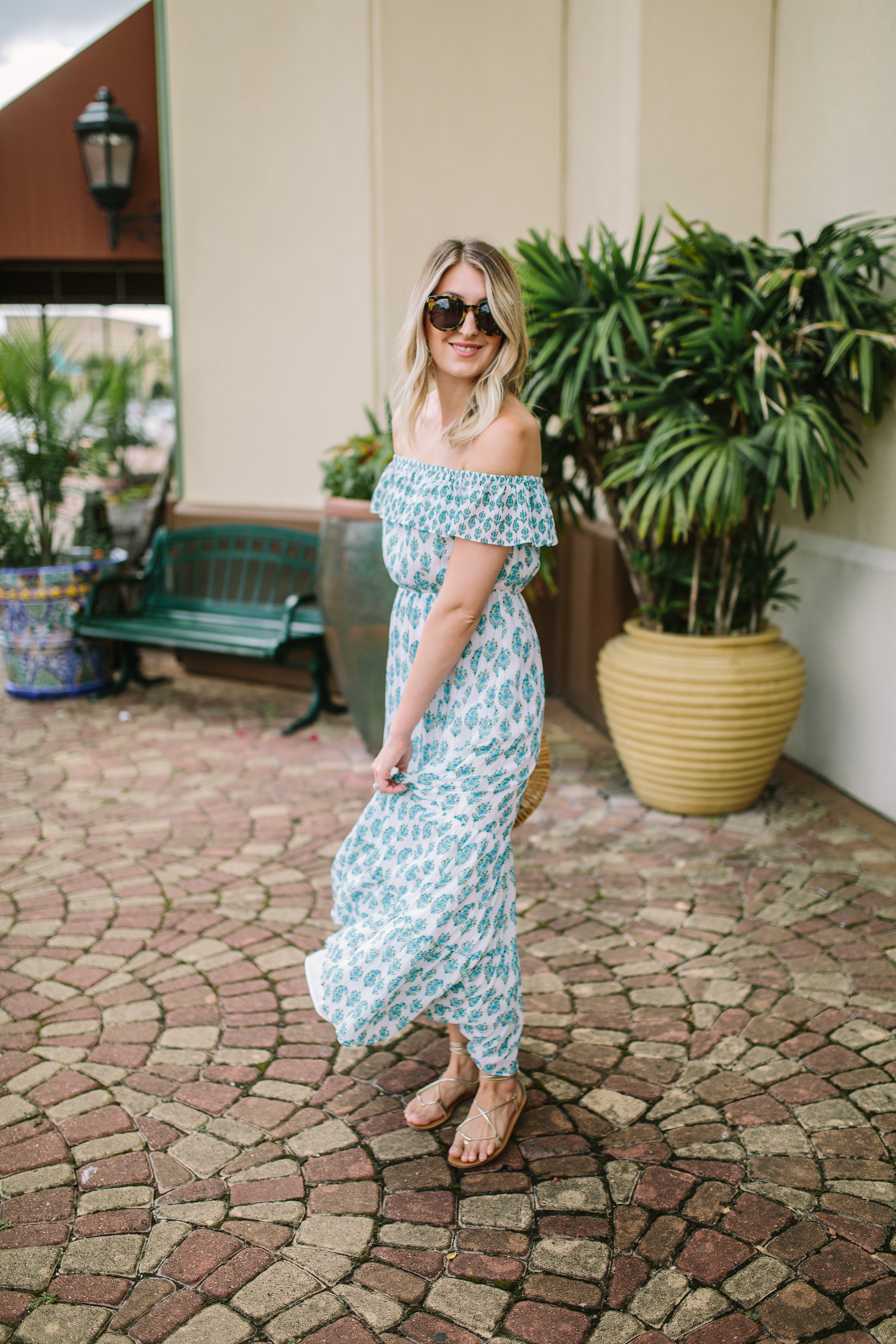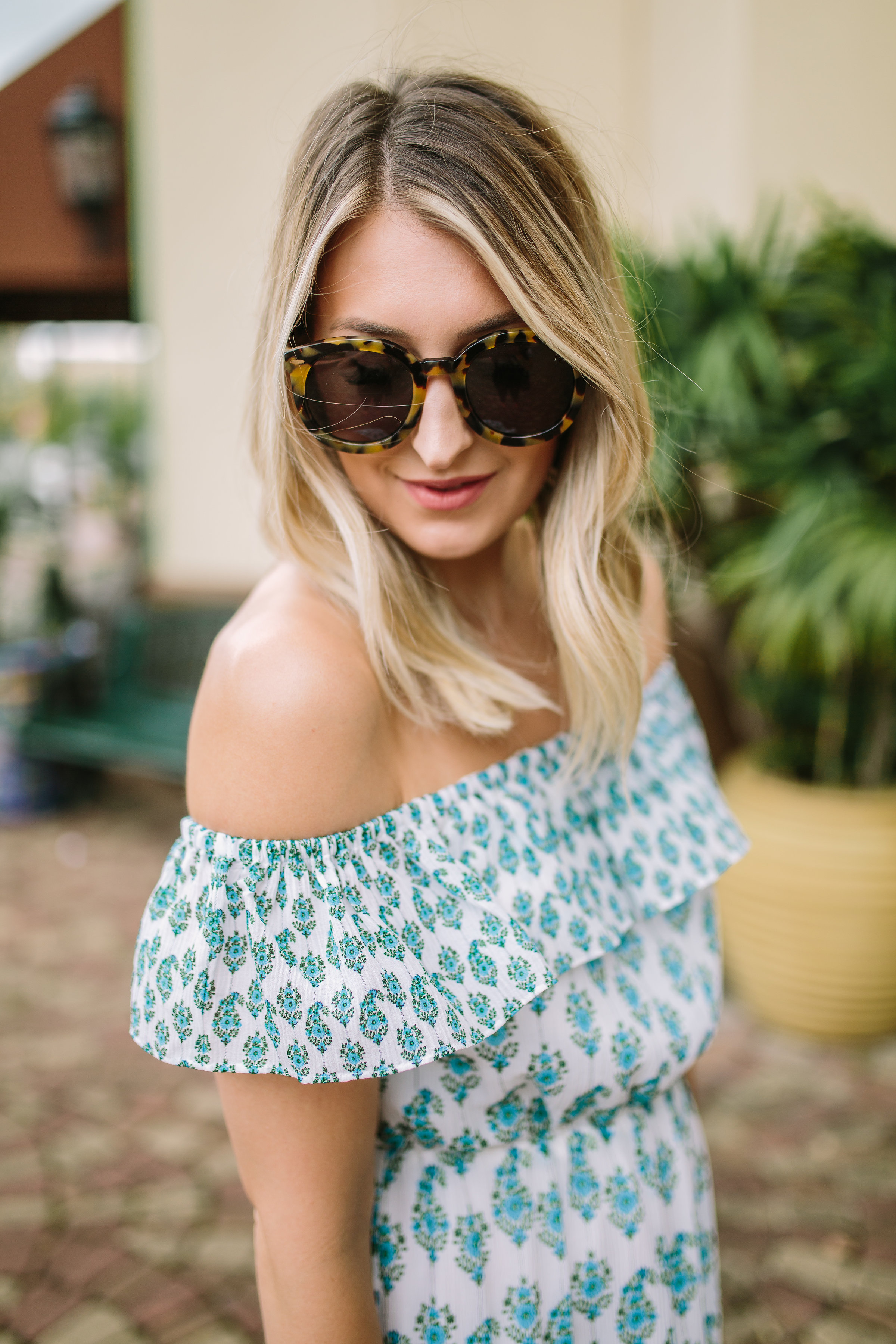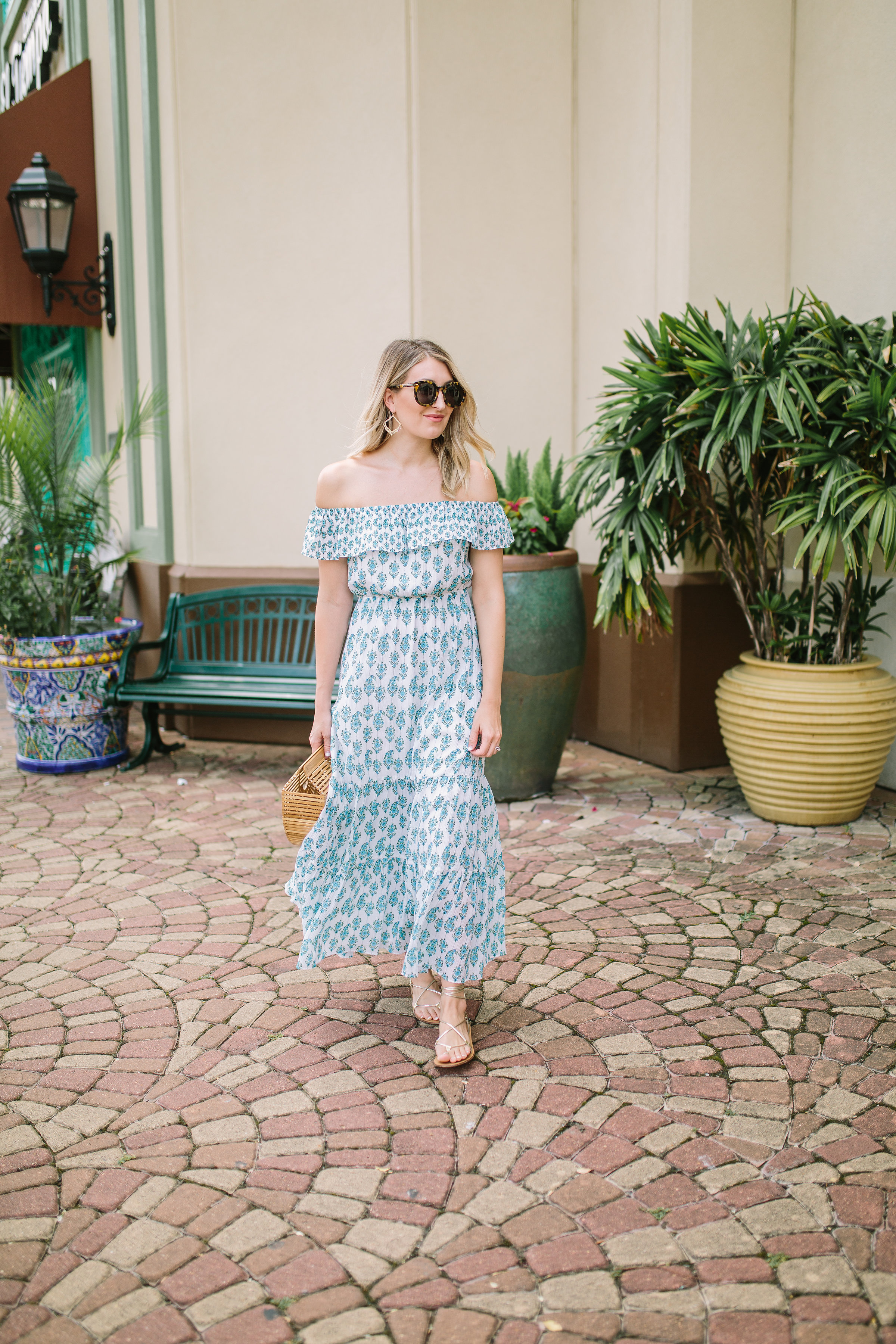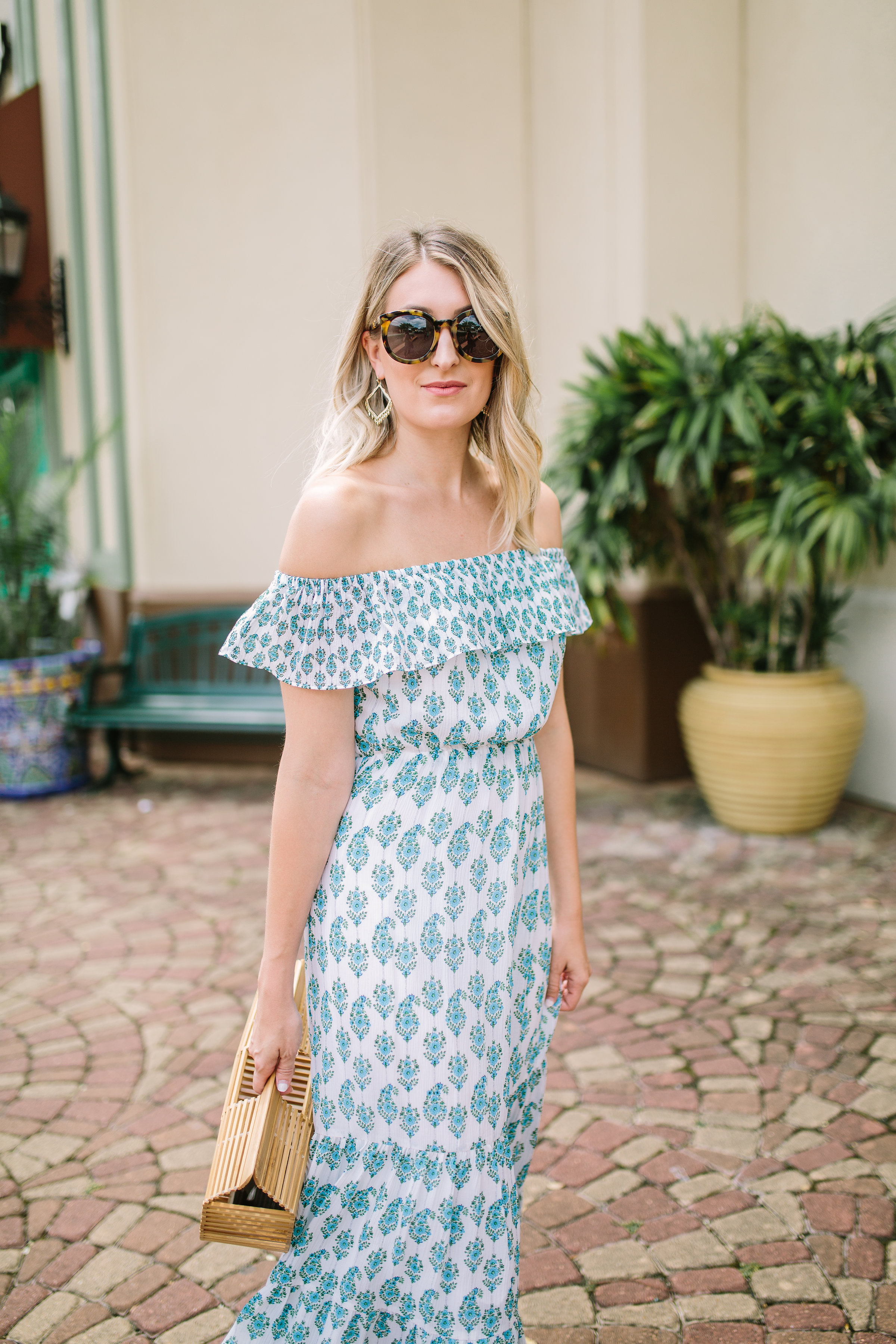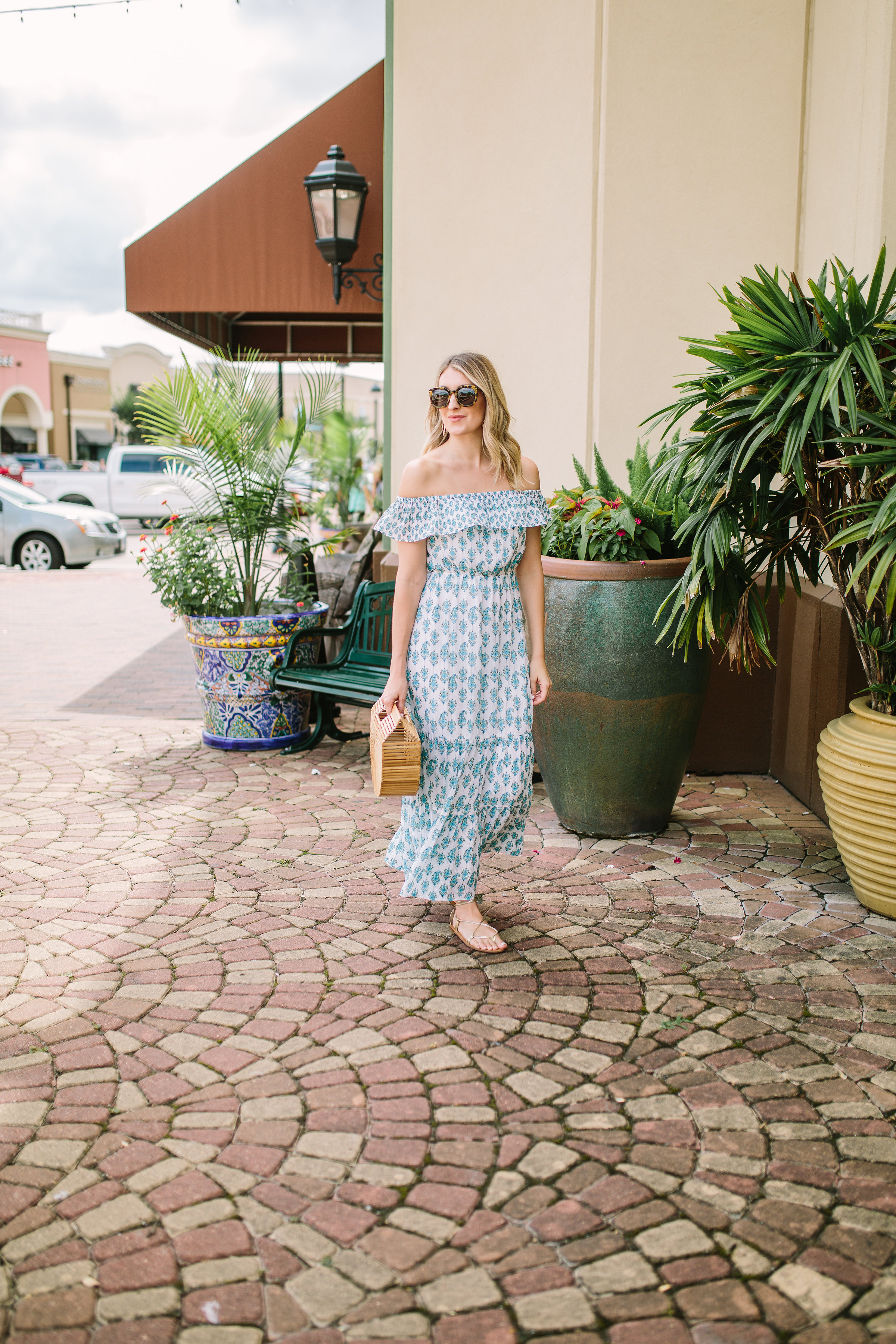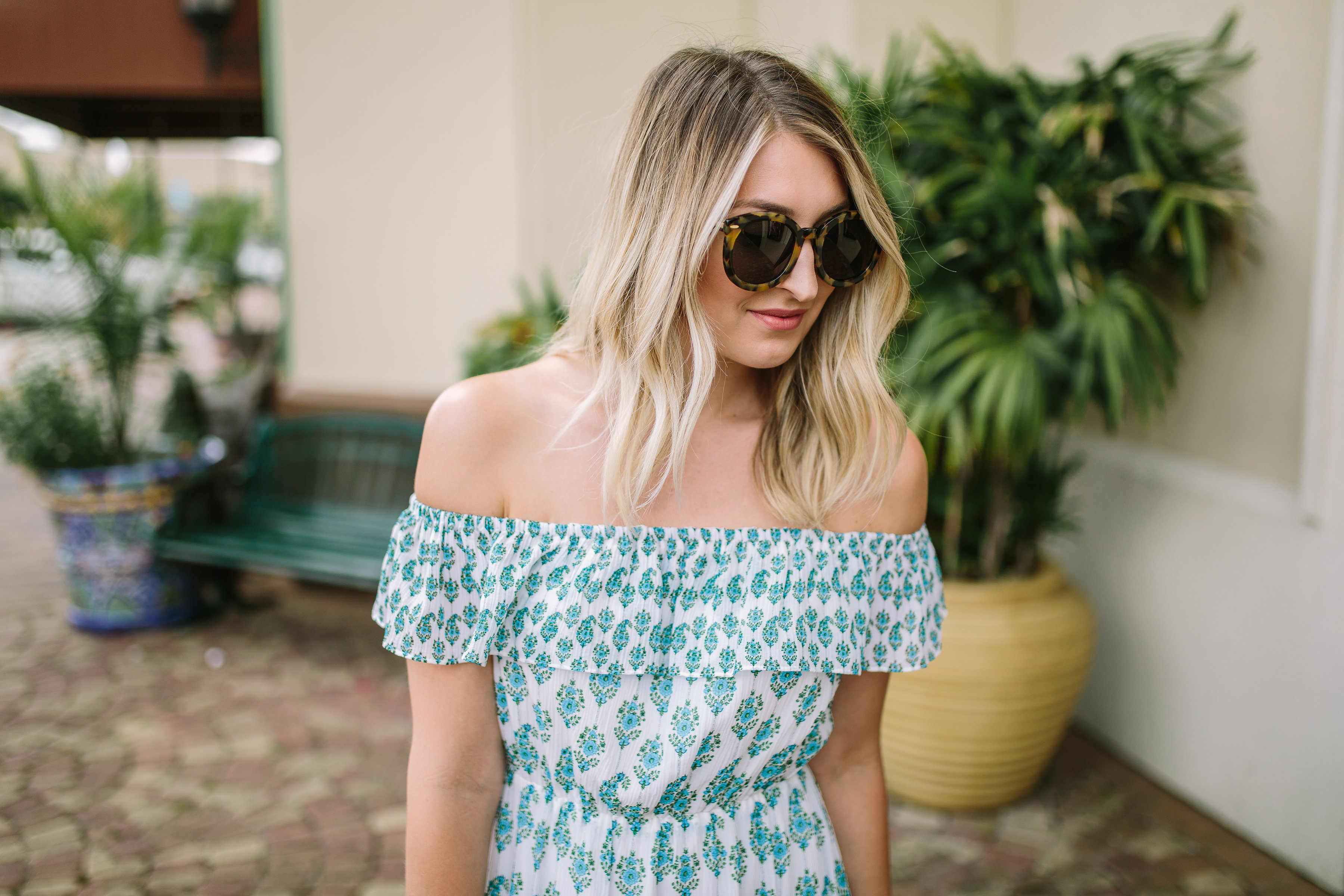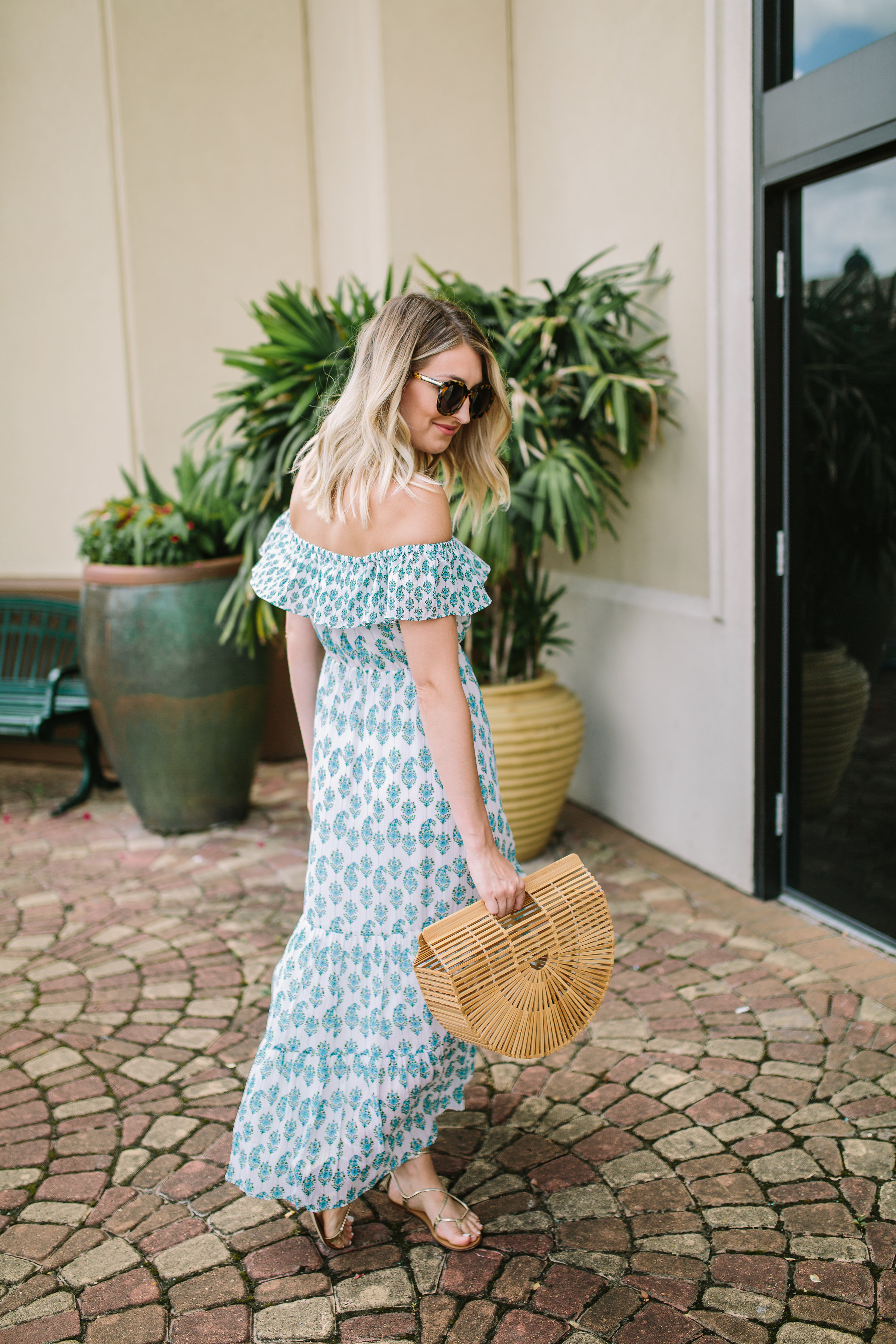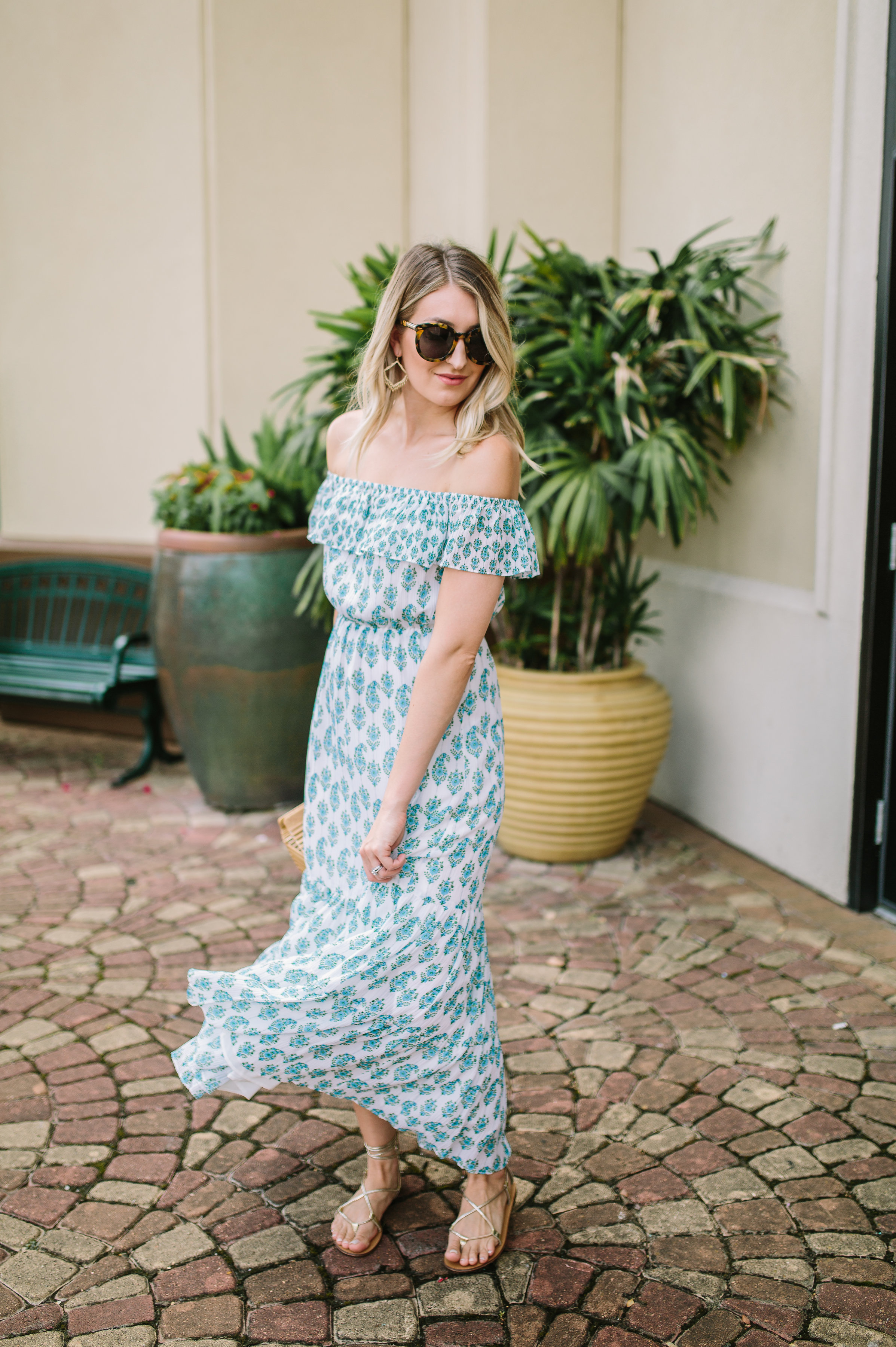 I recently snagged this gorgeous maxi dress from Club Monaco at Market Street – The Woodlands. We all know I'm a sucker for a good off the shoulder style, and when I saw this dress I immediately fell in love with it!
As soon as I saw this dress I knew it would be perfect for our vacation in Florida. We went out with some friends one night for a kid-free date night while my in-laws watched the littles, so I wore it out that night. This dress is so breezy and effortless. Also, major bonus, it doesn't wrinkle, so it's perfect for traveling. I also love the print and colors, so fun for summer.
For this look I wanted it to have a vacation vibe, so I paired it with my flat gold lace-up sandals. I went with my ark bagfor this shoot, but I actually ended up wearing it with this cute little round woven cross body that I can't get enough of right now!
By the way, Club Monaco is having a huge sale right now! A lot of cute summer styles have been marked down and they are adding 30% off. Unfortunately, this dress is still full price, but be sure to check out the sale section because there are a lot of great finds!
Also, check out the Market Street – The Woodlands Blog if you're local, for more fun happenings at Market Street!
xo, Loren