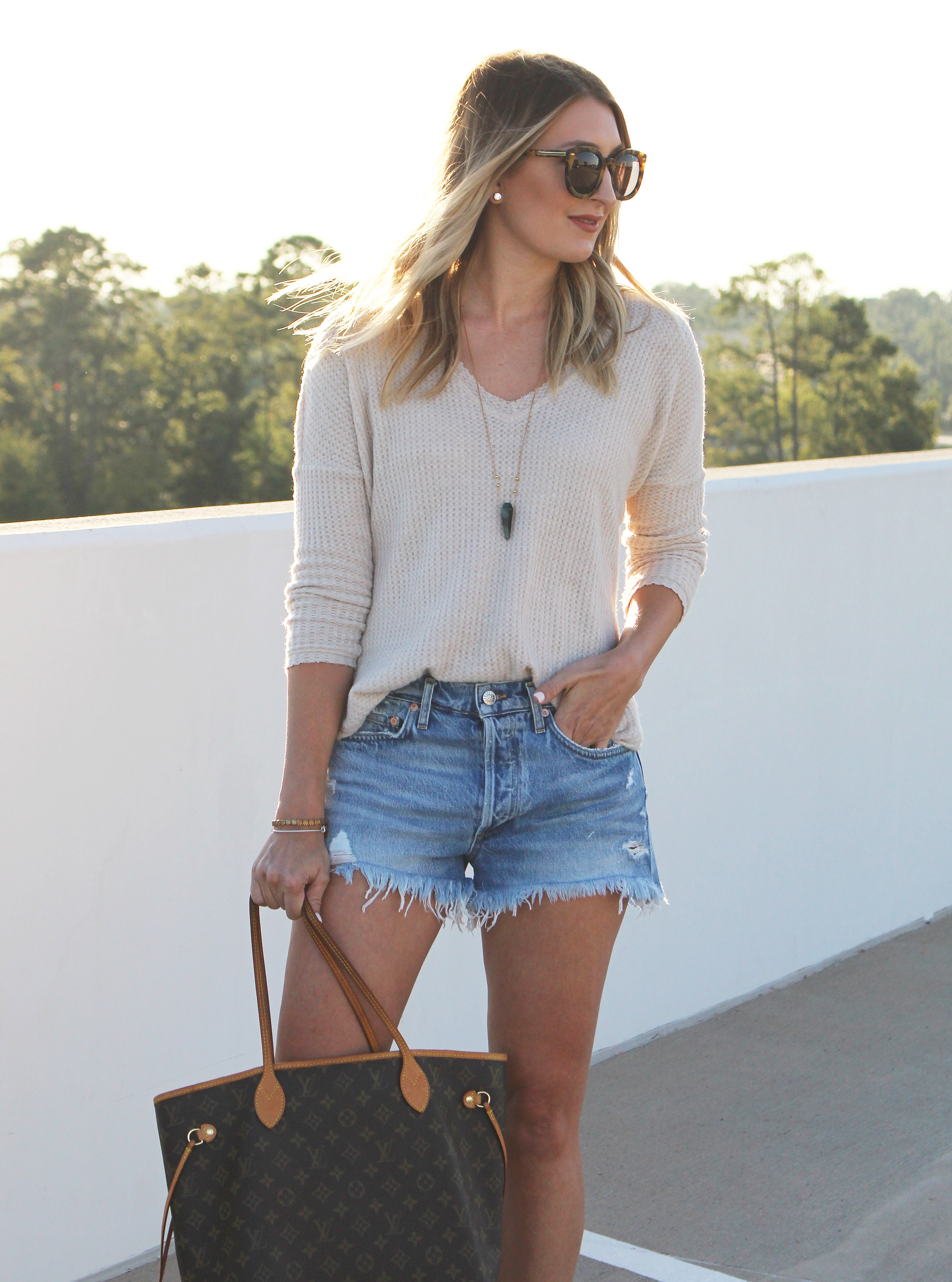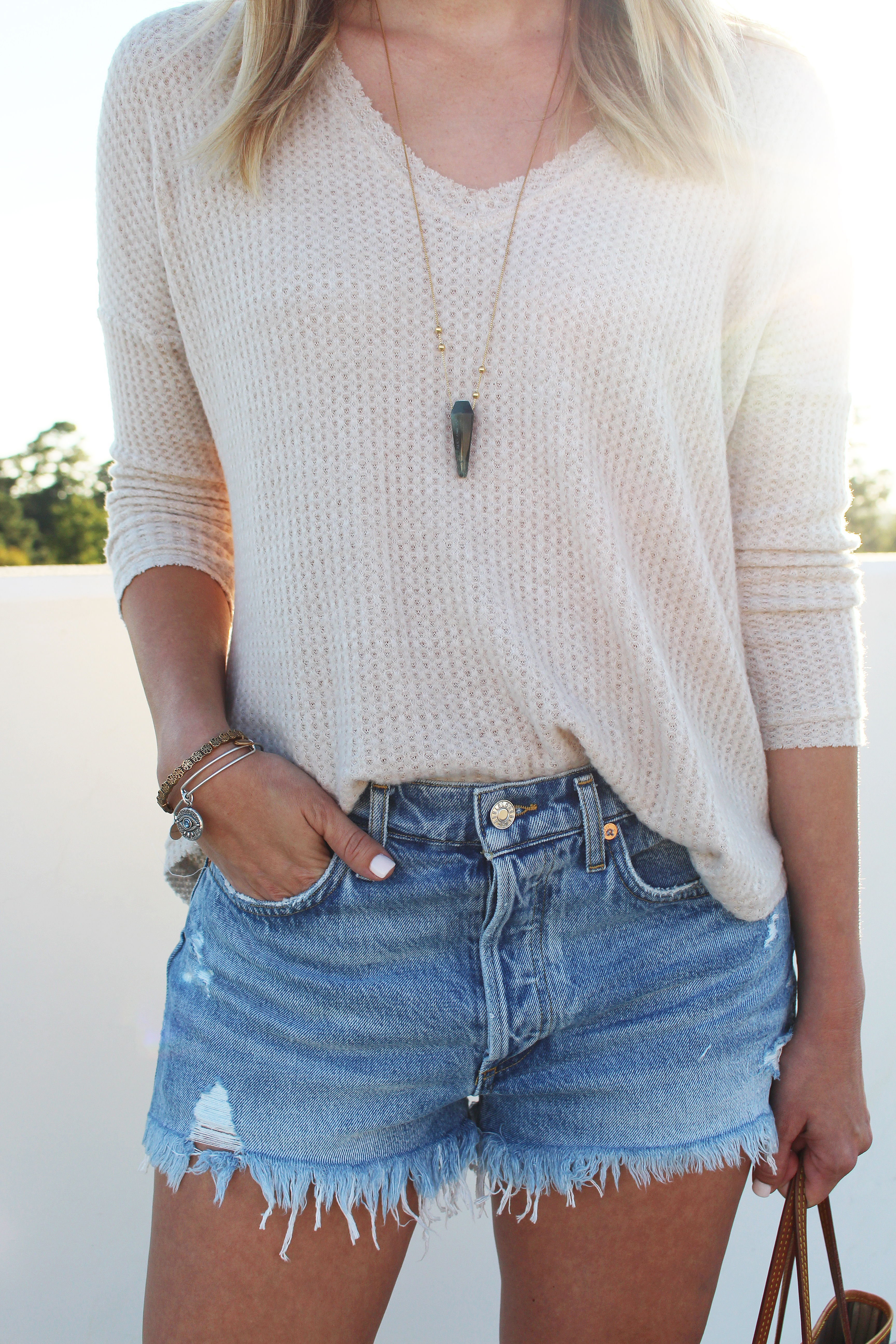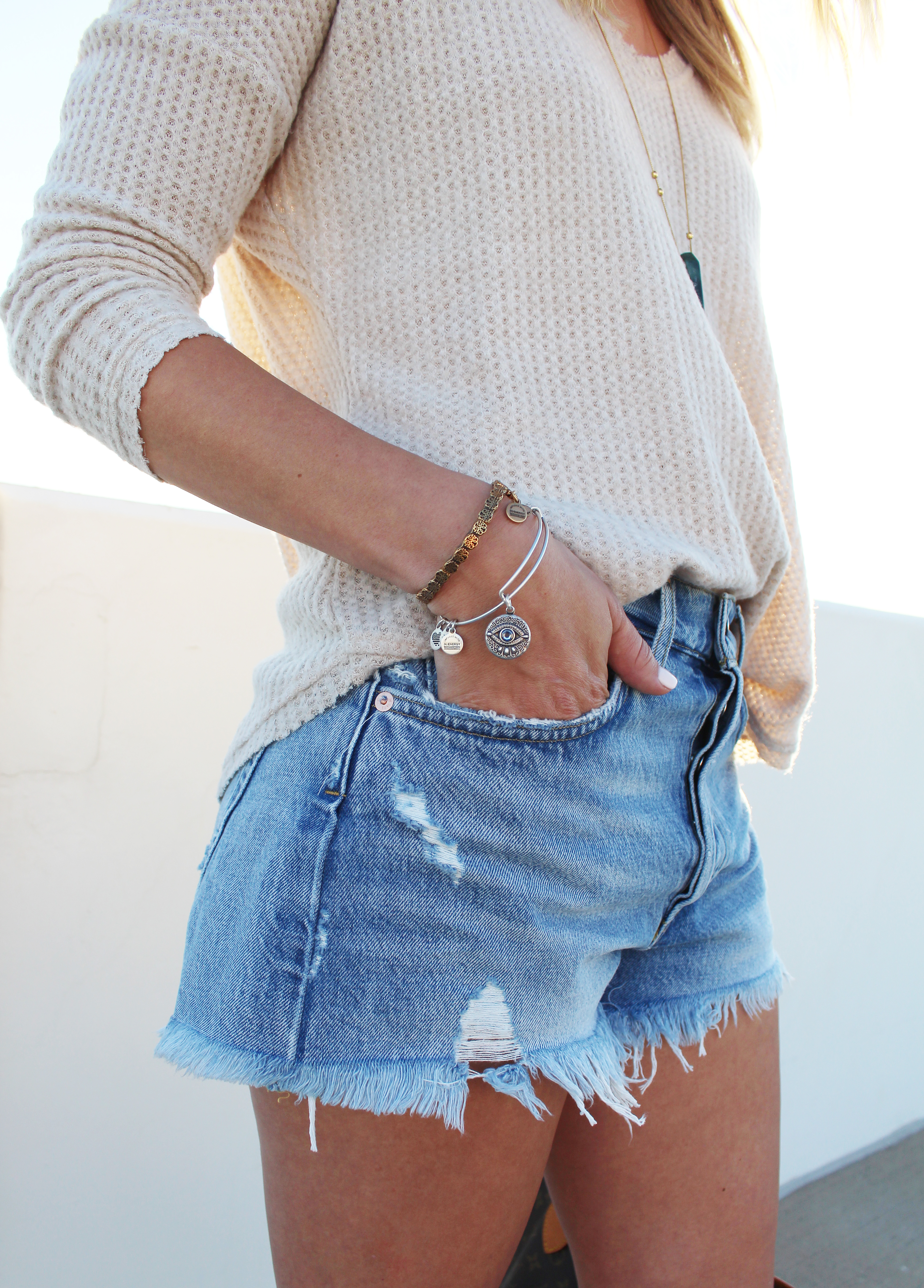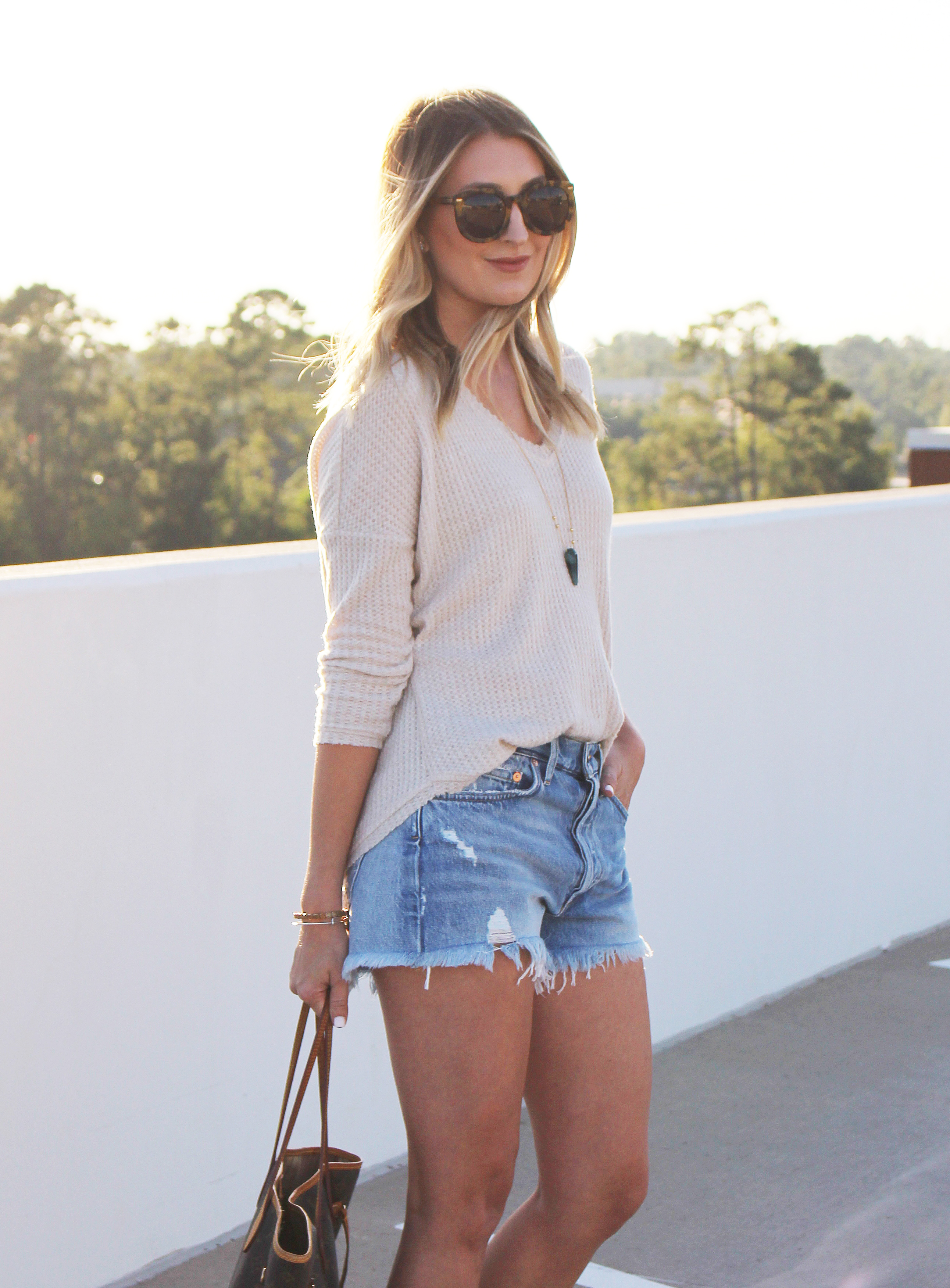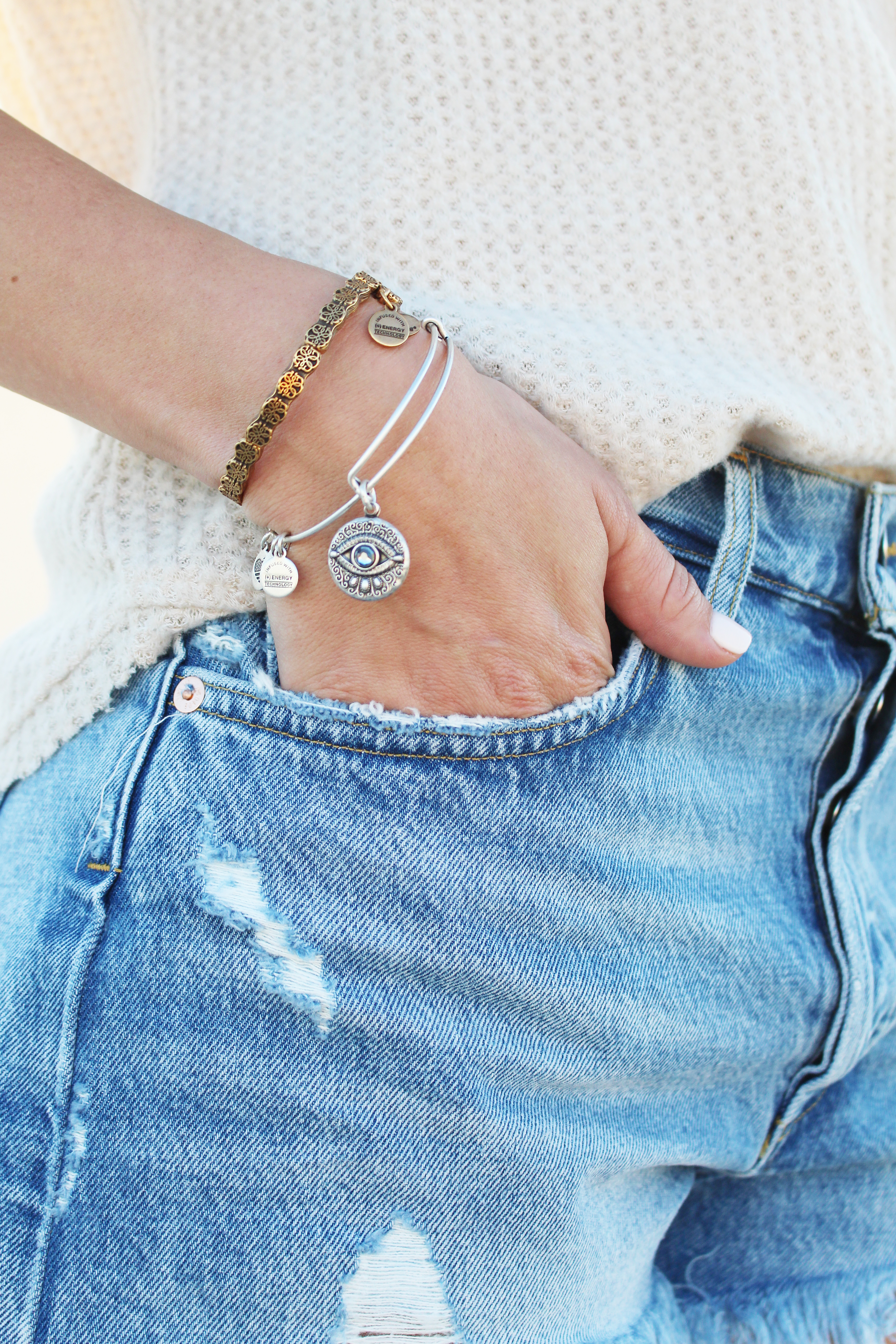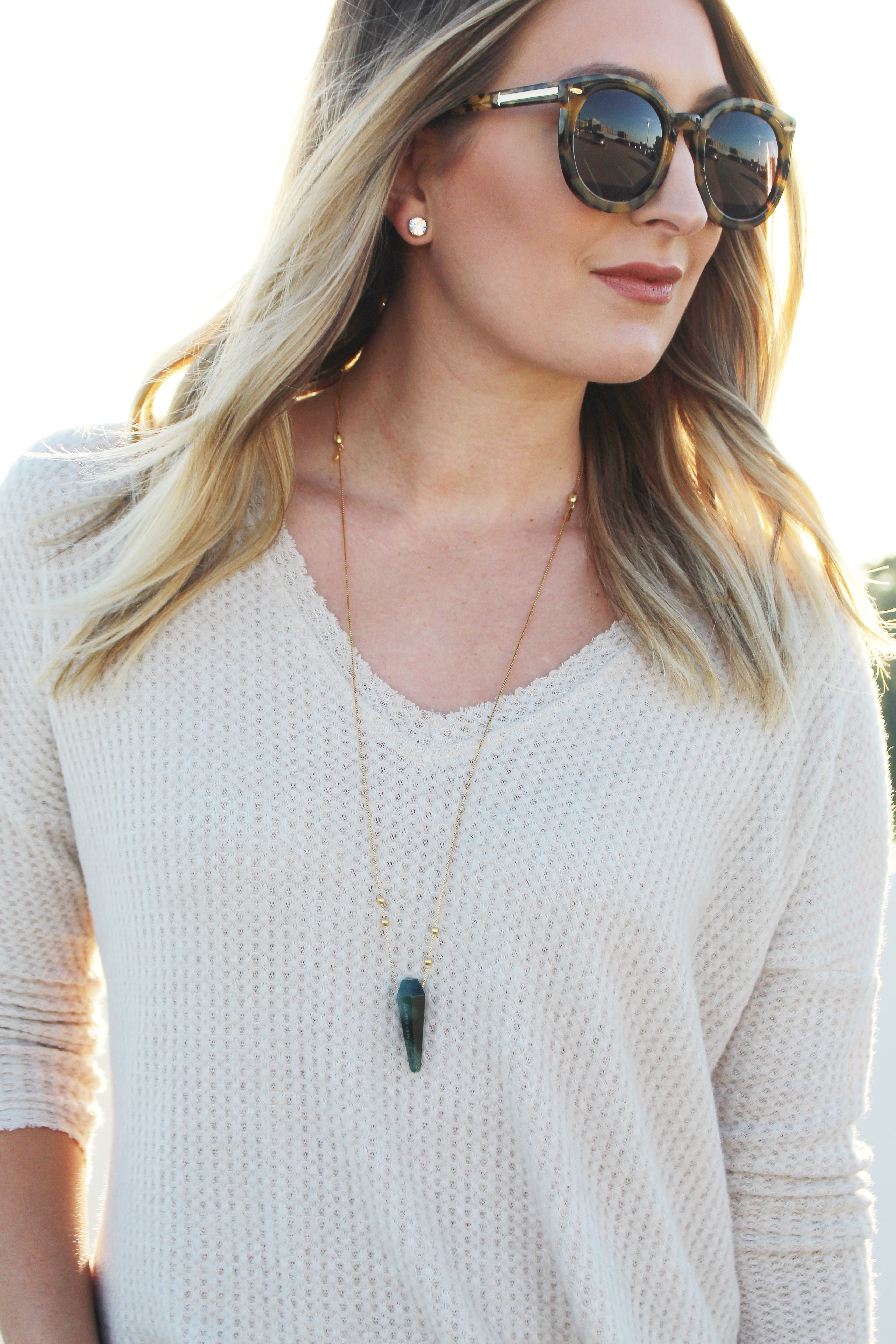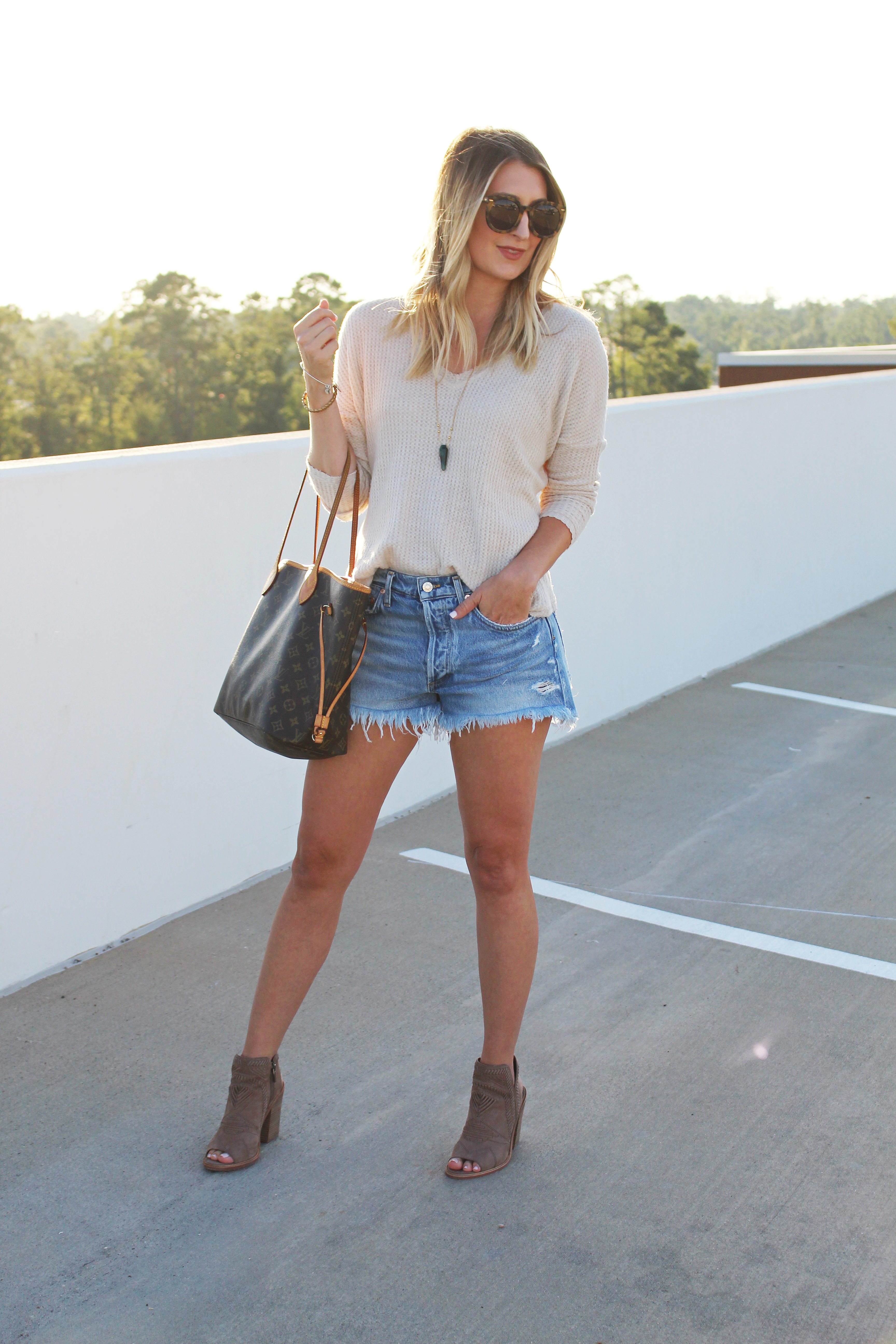 Happy Hump Day babes! Today I'm talking about Alex and Ani jewelry! I had never actually been in an Alex and Ani store until one recently opened up in Market Street – The Woodlands near our home. In fact, it was my best friend who took me in there for the first time. She was looking for a gift for her mom, so while she was shopping I did some browsing too. All of their pieces have different meanings which I love, because they make the perfect gifts! I ended up leaving with this simple little bracelet gold, and it has quickly become one of my go-to pieces for when I don't want to wear a lot of jewelry.
On my most recent visit to the store, I picked up a few new pieces. This green agate pendulum necklace was one of the first ones that caught my eye. I just love this gorgeous green color because it's so perfect for fall. The necklace is also adjustable, so you can make it whatever length you want, so perfect for layering!
The most popular way (it seems) to wear Alex and Ani bracelets is to stack them. So I knew I wanted a couple of bracelets. I ended up deciding on this Evil Eye Charm Bracelet and the Path of Life Wrap Bracelet. I got the evil eye in silver and the wrap bracelet in gold because I'm always mixing metals, and I love how they look together. I may have to go back and pick up a couple more bracelets to add to my stack soon!
Be sure to check out the Market Street – The Woodlands Blog for more posts like this as well as all the fun happenings they have coming up!
xo, Loren