Happy Hump Day friends! Today's post is a little different…I'm sharing my kids' style with y'all! I absolutely LOVE picking out clothes for my kids. I remember when I was pregnant with Liv, everyone was so excited for me because they knew I would have so much fun dressing a little girl. And let me tell you, it definitely is fun (when she actually lets me, these days that's rare). But I actually really love picking outfits for Mason as well. Little boys don't have quite as many options as girls, but there is still some seriously cute stuff out there for them! We are regulars at our local Gap Kids at Market Street – The Woodlands for sure!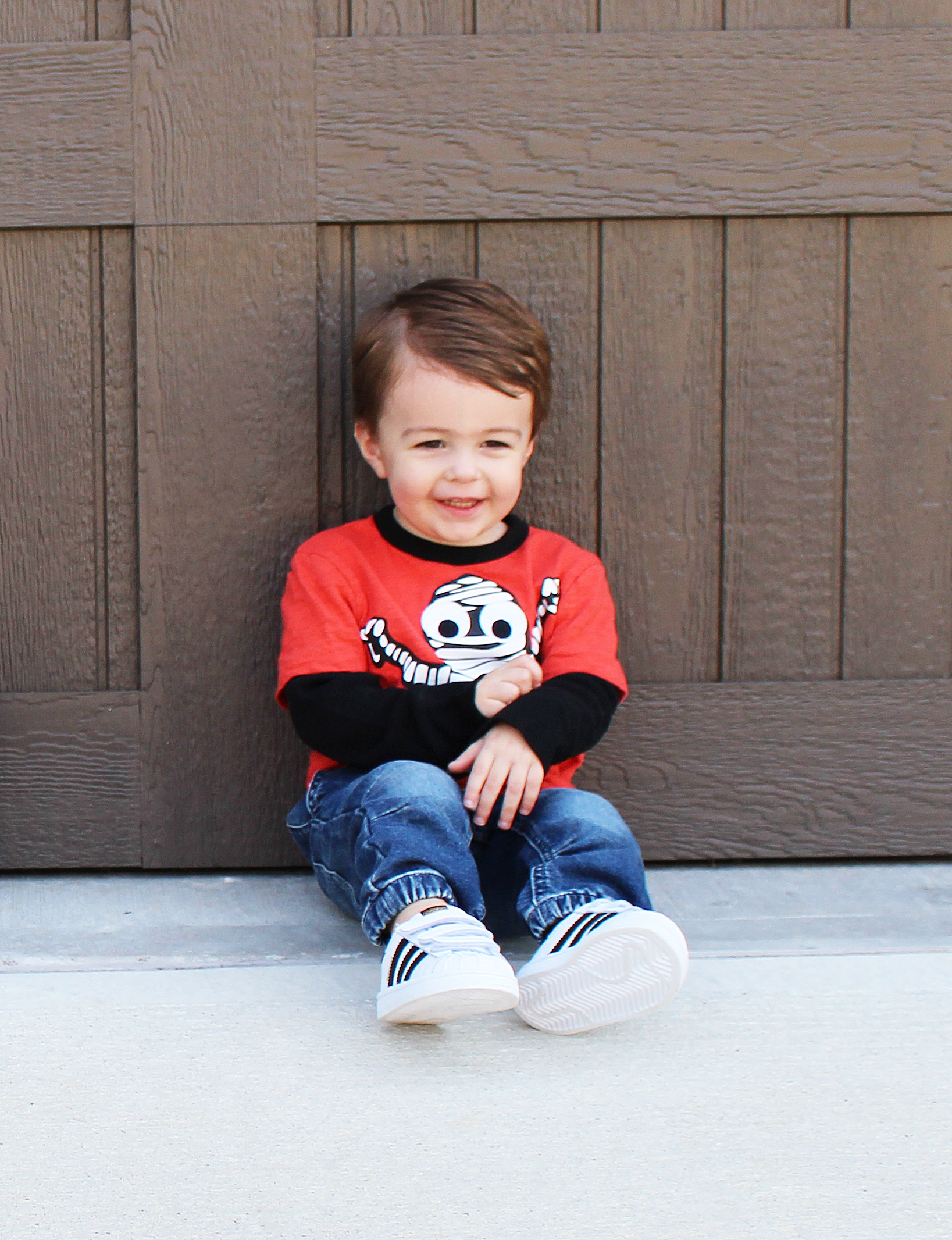 Gap Kids has always been my go-to for cute kids' clothes. I have found that they have the cutest styles and the best quality. And since Gap is always having the most amazing sales, it ends up being pretty affordable as well. I honestly couldn't tell you the last time I bought any of my kids' clothes at Gap for full price because I feel like everything is always 30 or 40 percent off.
Every year Gap rolls out the cutest the Halloween pieces for the littles, so I always snatch up one or two for each of my kids. This year, I let Liv pick her outfit, and she chose this adorable bat dress, I think just because it has a cape attached. I picked this mummy shirt for Mason just because I thought it was adorable, especially with his little jogger jeans!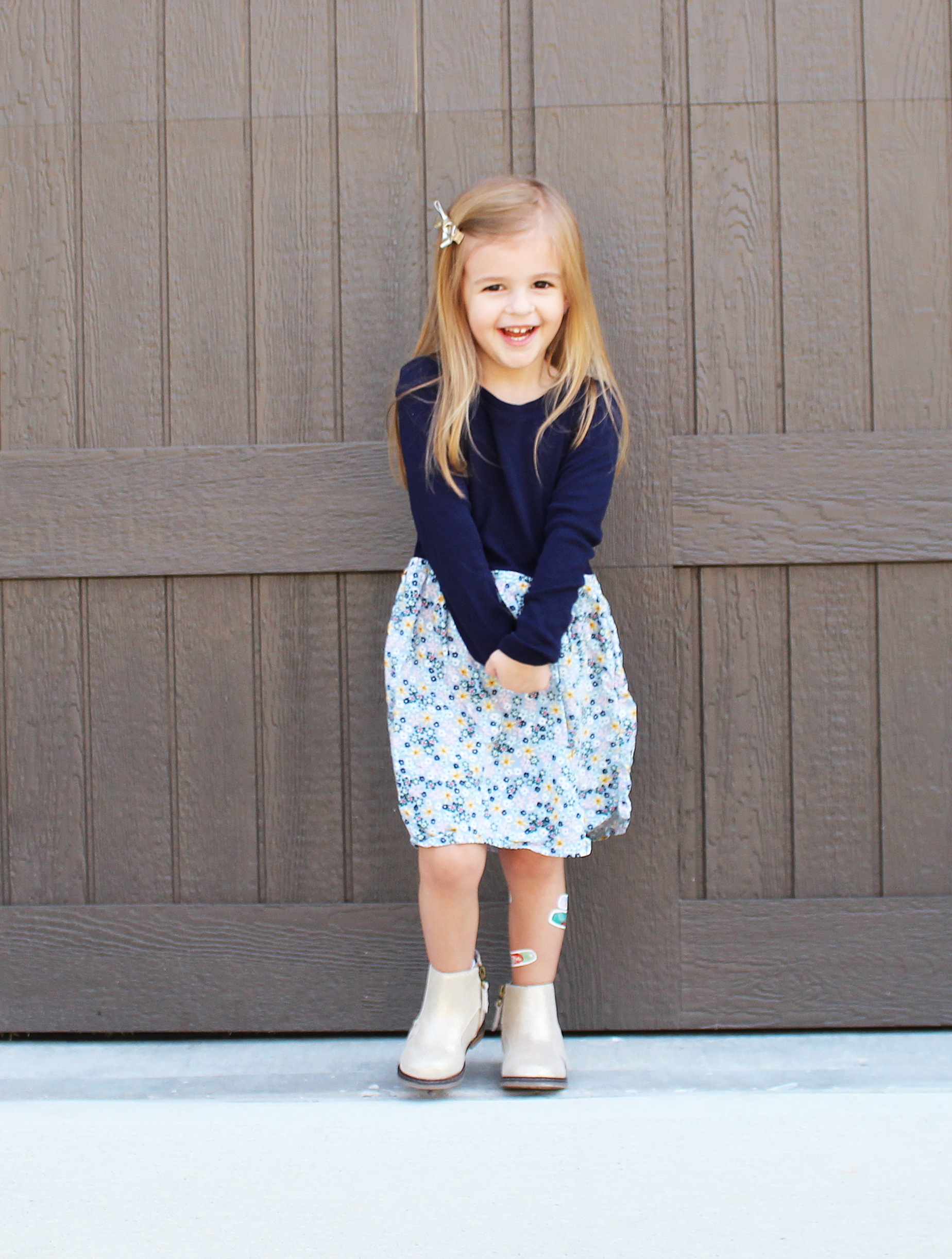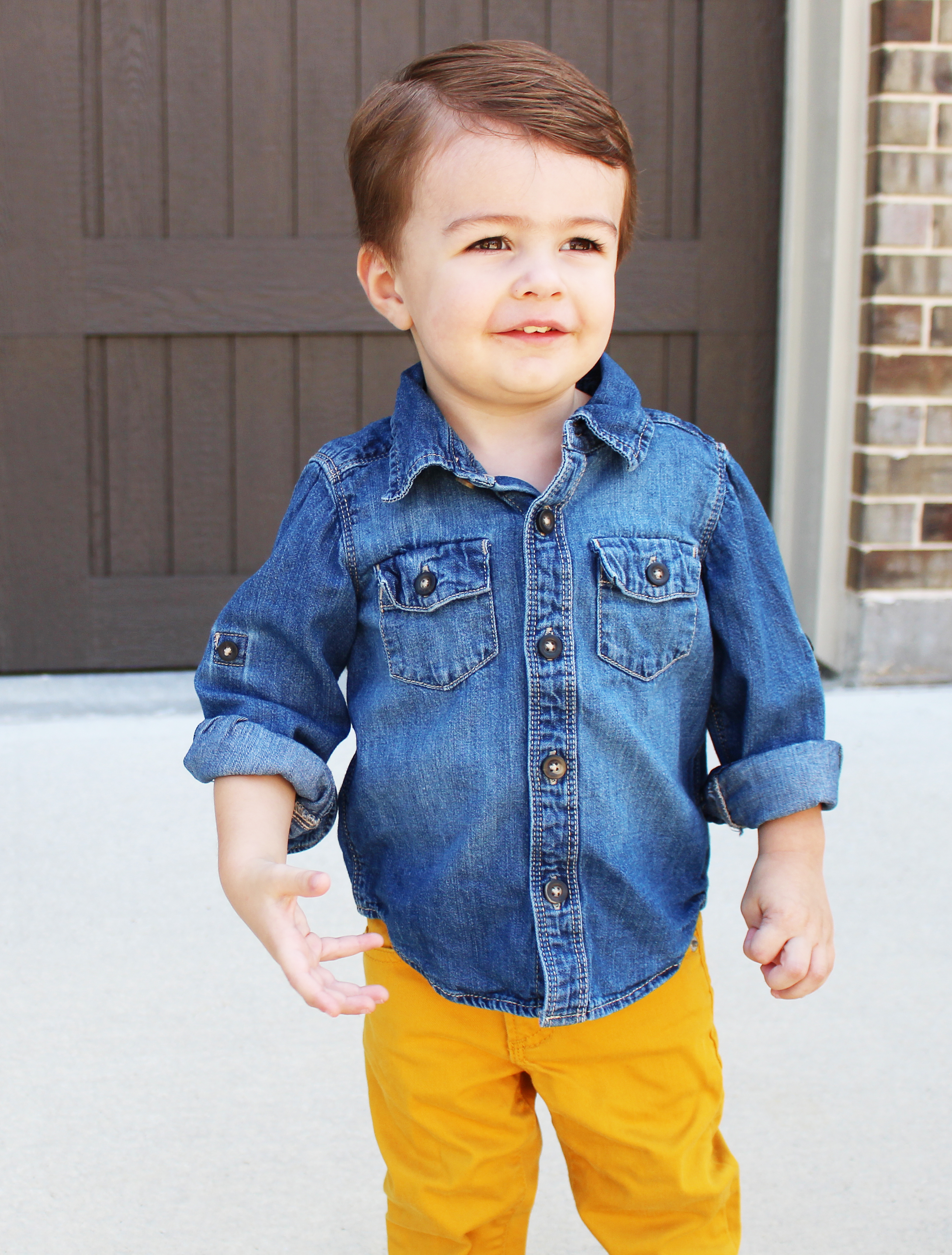 My favorite thing about the clothes at Gap Kids is that they are basically just mini adult clothes. Seriously though, I can't tell you how many things I've bought for Liv that I wished Gap made in my size, and my husband has said the same for himself about some of Mason's clothes. I mean, come on. This dress that Liv is wearing, I'd totally wear something like this with some cute booties! And Mason's little denim shirt and colored jeans are just the cutest things for fall!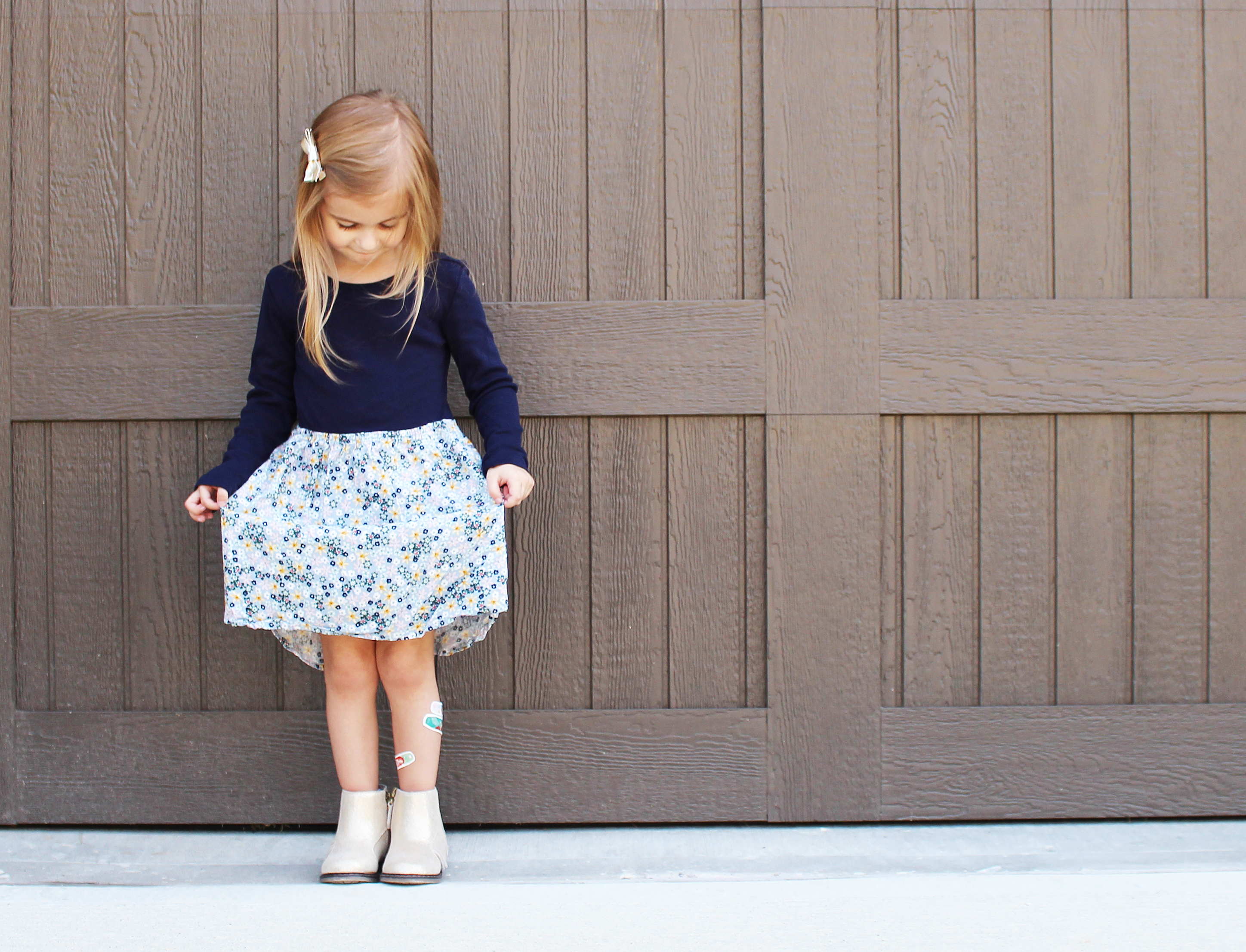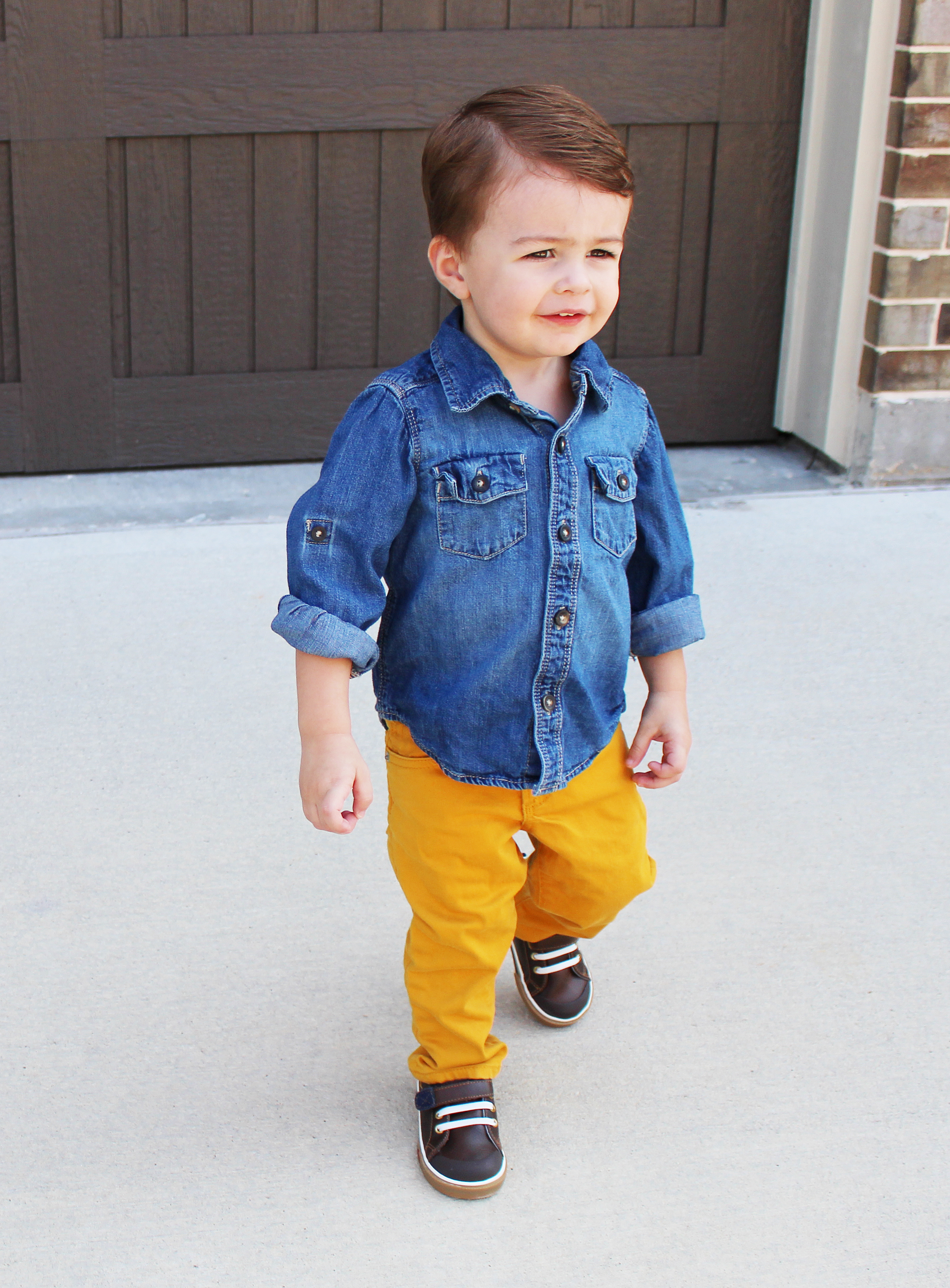 xo, Loren